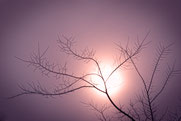 3 Sun-free ways to get some Sunshine!
According to a survey by natural health products company Better You, 9 out of 10 Britons could be deficient in Vitamin D. 77% of adults spend most of their day indoors and they miss out on the sunshine the body needs to make vitamin D.
Low vitamin D levels have been linked to a number of conditions, including osteoporosis, high blood pressure, infertility and diabetes, which is why it's so important to get enough.
Try these tips: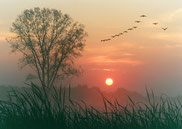 1. Omega 3 fatty fish can be a good source of vitamin D; common options include salmon, mackerel, herring, anchovies, trout and tuna.
2. Fortified foods (though make sure you are getting Vitamin D3) such as eggs, shiitake mushrooms, hummus.
3. During the winter months when daily sunlight hours are shortened, a supplement can be taken under supervision of a health practitioner. The current recommended daily intake for Vitamin D is 400IU for adults.
UPCOMING EVENTS... BE BODY WISE Weight Management

The Be Body Wise programme is a multidisciplinary approach to weight management, developed by the practitioners at the Be Well London clinic.

At Be Well London we don't believe in fad diets. We believe in healthy eating, based on scientific research combined with our clinical experience, to achieve long term, sustainable eating habits that contribute to successful weight management.