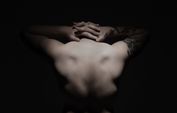 Did you know that your skin is the largest organ in the body and a major part of the body's natural elimination and detoxification?
Skin produces antibacterial substances to protect you from infection and also enables your body to produce vitamin D when exposed to the sun.
Your skin even contains densely packed nerve cells that act as messengers to your brain, making your skin a crucial part of your interactions with the world around you. 
'Toxins' can gather beneath the skin's surface and in the underlying lymph and fatty tissue. They originate from external sources, such as chemicals in body products, as well internal biochemical byproducts that the body has to get rid of every day. Too great a load of 'toxins', or dead skin cells, will mean that the skin will not be able to eliminate wastes from your body efficiently. Lymphatic congestion is a major factor contributing to inflammation and disease.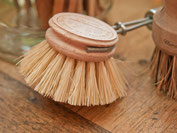 Dry skin brushing is a good way to increase circulation and stimulate lymph flow. It will also leave you feeling energised in the morning. Who needs a cup of coffee, which will leave you more dehydrated and looking less radiant, when you can start the day with a good body brushing? 
In addition, dry brushing also removes layers of dead skin and aids in unblocking pores, giving your skin a healthier glow and smoother feel.

See below for instructions...


Dry Skin Brushing Instructions
Dry Skin Brushing.docx
Microsoft Word Document
66.8 KB
If you are interested in other holistic ways you can support your skin why not join us for another fantastic cooking workshop Wednesday 17th June.
SKIN FOOD - Eating Well for Healthy and Radiant Skin - just in time to get ready for the summer
Click here for more information or to book a place.
Or contact us here for more information about Be Well London, or to book an appointment with one of our therapists.