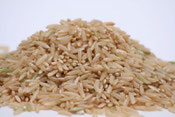 BEAT THE CRAVINGS
Eat quality protein such as free range eggs, beans and lentils, along with whole grains such as brown rice, millet and quinoa.

They contain fibre, which can help keep your blood sugar levels consistent, making you feel fuller for longer thus avoiding cravings for sugary foods.

EAT THE RAINBOW.  Aim to eat at least 5 portions of vegetables per day with a variety of colours.  Vegetables are low in sugar and rich in vitamins and minerals. Smoking depletes many vitamins and minerals such as vitamin C, B vitamins and magnesium, and green leafy vegetables are a good source of all three. 
Sliced sweet peppers, celery and carrot sticks are healthy snack options and may help satisfy a passing craving.  Being 'finger' food, they can replicate the action of holding a cigarette without smoking. 
STAY BUSY


To distract yourself from the urge to smoke, fill your day with things to do that don't involve eating.
Physical activities such as walking, gardening, swimming and household chores are a great choice. They burn calories, and research shows that they also have a positive effect on mood. 
TRY TO TACKLE OTHER ADDICTIVE SUBSTANCES AS WELL FOR LONG TERM SUCCESS

Substances like sugar and caffeine are often 'co-addictors', due to their impact on blood sugar balance, and the release and/or depletion of certain neurotransmitters in the brain.  
Tackling them all at once can lead to greater success long–term, though you might experience increased withdrawals short term. 
ARE YOU LACKING SOMETHING?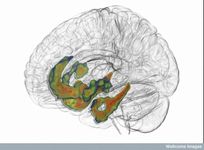 Ensuring good sources of important building blocks for neurotransmitters in your diet can be crucial when it comes to breaking addictive patterns.  Equally significant is making sure that they are being absorbed efficiently.
In some instances, additional supplements like L-Tyrosine or glutamine can be useful to address some of these imbalances, but it is vital to choose the right one. 
Find a good nutritionist or functional medicine practitioner to design the right dietary and supplement regime for you. 
Book in with our nutritionist team and get 30% off a consultation - Quote: QUIT SMOKING 2015