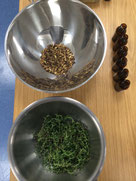 Medical Herbalists often work with people who are experiencing difficulties coping with ongoing stresses in their lives. Generally a full consultation is advised to assess which herbs would be most suited to each patient, however there are a few herbs that are often found to be useful and can be tried before seeing a practitioner.
To improve the stress response herbalists will commonly prescribe herbs that fall within the category of 'adaptogens'.  The word adaptogen refers to the endocrine-regulating, immune-enhancing effects of these herbs that increase the individual's ability to sustain optimal physical and emotional balance when under stress.
Here some common adaptogens:
Ashwagandha (Withania somnifera)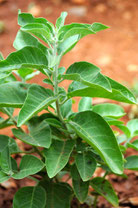 Often referred to as Indian Ginseng, this is  a well known calming adaptogen.  The herb is commonly used in clinical practice to calm and strengthen. In Indian Ayurvedic medicine this herb is used to prolong life, stimulate the mind and enhance vigour, as well as for its recuperative properties. 

Traditionally the powdered root is used along with ghee (clarified butter) and honey. Ashwagandha is a balanced herbal adaptogen that is well suited for all age groups and is often used especially for the frail, anyone who is recovering from illness and nursing mothers. 
HOW? You can benefit from this herb in many ways as a tincture, capsule and also as a decoction (boiled in water).
Schisandra (Schisandra chinensis)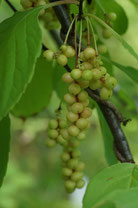 Schisandra is seen as a valuable tonic for the body and mind.  It can exhibit a mild stimulating and equally calming effect on the nervous system.  The Chinese name for Schisandra is wu wei zi, which means "five flavours" and refers to its influence on the five visceral organs of the body.
Modern research has shown that Schisandra improves mitochondrial antioxidant status, and protects the liver cells specifically by potentiating glutahion, one of the main antioxidants in the body. It is also used to enhance mental and physical performance, for allergies and asthma. 
HOW? 1 teaspoon of dried berries in a cup of water, boil for 10 minutes, steep for 20 minutes and drink three cups a day.
Both herbs can be found in most health food shops and Baldwins. 
If you would like to have a more extensive consultation with one of our herbalists at Be Well London who can prescribe an individualised herbal prescription please get in contact with us here.
Special MHAW week offer: book in for a 30 minute session for any therapy for £15 (Public) £13 (UoW Staff & Alumni),  £10 (UoW students) or  join us next Wednesday the 13th and learn how to make tasty, simple recipes that boost your brainpower and resilience at out Eat Well workshop for only £25 (Quote MHA when booking/ use Exam stress buster menu on paypal).  
More exam stress buster tips for students.  Official Mental Health Awareness Week website. 
Wishing you a calm, relaxing and stress free week!