So how do we love our hearts all year round?
The British Heart Foundation recommends we stay active, eat a balanced and nutritious diet (delicious recipes for heart health will be prepared during our Eat Well Workshop), keep our weight within a healthy range, cut down on alcohol and stop smoking.
Emotions also have a key part to play. They not only influence our lifestyle choices but also have a direct effect on our heart. For example despair has a 'physiological signature' - a low heart rate and ECG showing 'abnormal, serrated beats' (Lewis et al., 2000)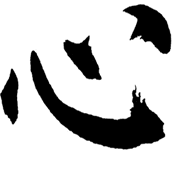 In Chinese medicine balanced emotions are an integral part of health. Each

zang (or organ) is assigned an emotion of its own. The emotion of the heart
[Xin] is joy, but the heart is also affected by all other emotions as is it considered to be the place where the spirit [Shen] resides, and from where all the emotions are processed and integrated. The heart [Xin] is 'that which takes charge of a human being' (Larre and Rochat de la Vallee, 2012).
Pathology associated with the heart zang [Xin] can include palpitations, shortness of breath, insomnia, vivid dreams, forgetfulness, burning urine, cold hands and feet, discomfort in the chest and anxiety.
According to Chinese medicine tradition you can nourish your heart by following the simple advice below. Recent research has demonstrated that this advice has a positive effect on your well-being.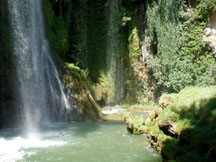 GO GREEN
Spend time outdoors and experience the natural world. Spending time or exercising in a natural environment produces increases in energy and positive engagement, plus decreases in tension and depression (Thompson et al, 2011).
BE GRATEFUL
... and count your blessings. Gratitude can improve sleep (Digdon and Koble, 2001) and ratings of physical health (Hood et al, 2012), psychological health and foster resilience (Kashdan et al., 2006).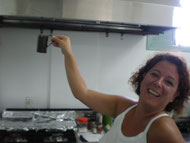 CONNECT
...to yourself, others and the universe. Well-being is enhanced by onnecting to the universe and yourself through prayer (Kang and Kim, 2014), self-reflection, mindfulness (Carmody et al., 2009) or meditation, and by interactions with other people (Cacioppo and Cacioppo, 2014, Sandstrom and Dunn, 2014)
CULTIVATE JOY
... in everyday things. Finding and doing things you like, or ways to enjoy things you do everyday can improve your well-being (Veenhoven, 1989).
REFERENCES
Cacioppo, J.T. and Cacioppo, S., (2014). Social Relationships and Health:
The Toxic Effects of Perceived Social Isolation. Social & Personality
Psychology Compass. February. 8 (2), p 58-72.
Carmody, J., Baer, R.A., Lykins, L.B., Olendzki, N., (2009). An empirical
study of the mechanisms of mindfulness in a mindfulness-based stress
reduction program. Journal of Clinical Psychology. June. 65 (6), p 613-626.
Digdon, N. and Koble, A., (2011). Effects of Constructive Worry, Imagery
Distraction, and Gratitude Interventions on Sleep Quality: A Pilot Trial.
Applied Psychology: Health and Well-Being. 3 (2), p 193-206.
Hood, A., Pulvers, K., Carrillo, J., Merchant, G., Thomas, M., (2012). Positive
traits linked to less p ain through lower pain catastrophizing. Personality and
Individual Differences. February. 52(3), p 401-405.
Kang, S.K., Kim, H.J., (2014). Reflections on the recovery paradigm using
religion/spirituality for Korean elderly adults: depression and well-being in life.
Asia Pacific Journal of Social Work and Development. 24 (1-2), p 59-70.
Kashdan, T.B., Uswatte, G., Julian, T., (2006). Gratitude and hedonic and
eudaimonic well-being in Vietnam war veterans. Behaviour Research and
Therapy. February. 44 (2), p177-199.
Larre, C. and Rochat de la Vallee, E., (2012). 3ed. The Heart. Monkey Press.
Lewis, T., Amini, F, Lannon, R., (2000). A General Theory of Love. London:
Random House
Sandstrom, G.M. and Dunn, E.W., (2014). Social Interactions and Well-
Being. The Surprising Power of Weak Ties. Personality and Social
Psychology Bulletin. April. 40 (7), p 910-922.
Thompson Coon, J., Boddy, K., Stein, K, Whear, R., Barton, J., Depledge,
M.H., (2011). Does Participating in Physical Activity in Outdoor Natural
Environments Have a Greater Effect on Physical and Mental Wellbeing than
Physical Activity Indoors? A Systematic Review. Environmental Science &
Technology. March. 45 (5), p 1761-1772.
Veenhoven, R. ed (1989). How harmful is Happiness? Consequences of
enjoying life or not. Rotterdam: Universitaire Pers Rotterdam.